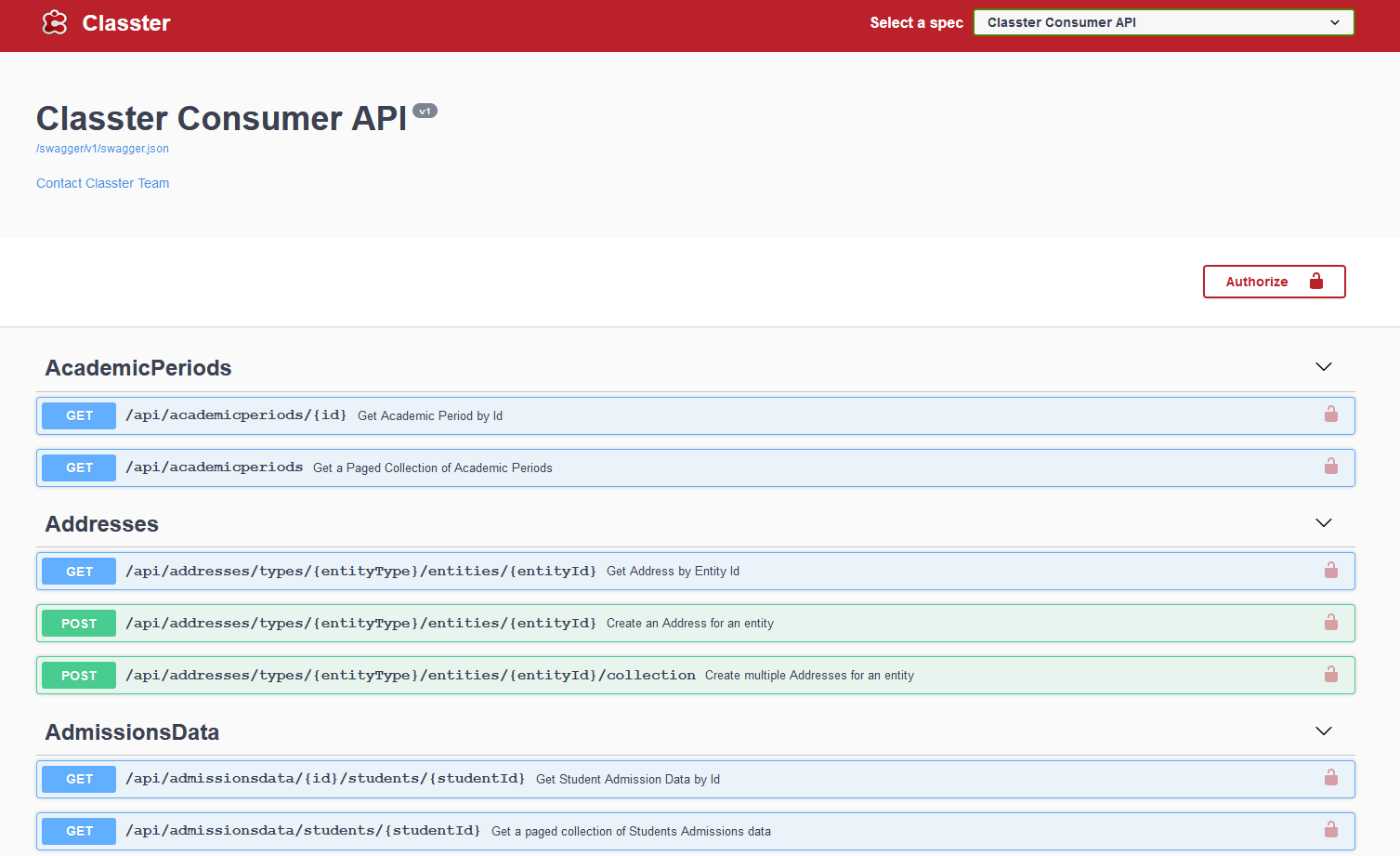 Our API documentation is a technical content deliverable, containing instructions about how to effectively use and integrate with an API.
Below you can find the link to our API documentation, to test responses, different values and to discover integration possibilities with 3rd party systems.
https://consumerapi.classter.com
Send an e-mail to support@classter.com to provide you with login credentials.
And also check this extended guide on how to start using our API!