Classter provides the functionality of sending notifications whenever an applicant submits an application. The notification can be sent either to an employee's email, or a specific e-mail address, or both. This is configured in CONFIGURATION > Admission > Admission Settings > Application Management. (Figure 1)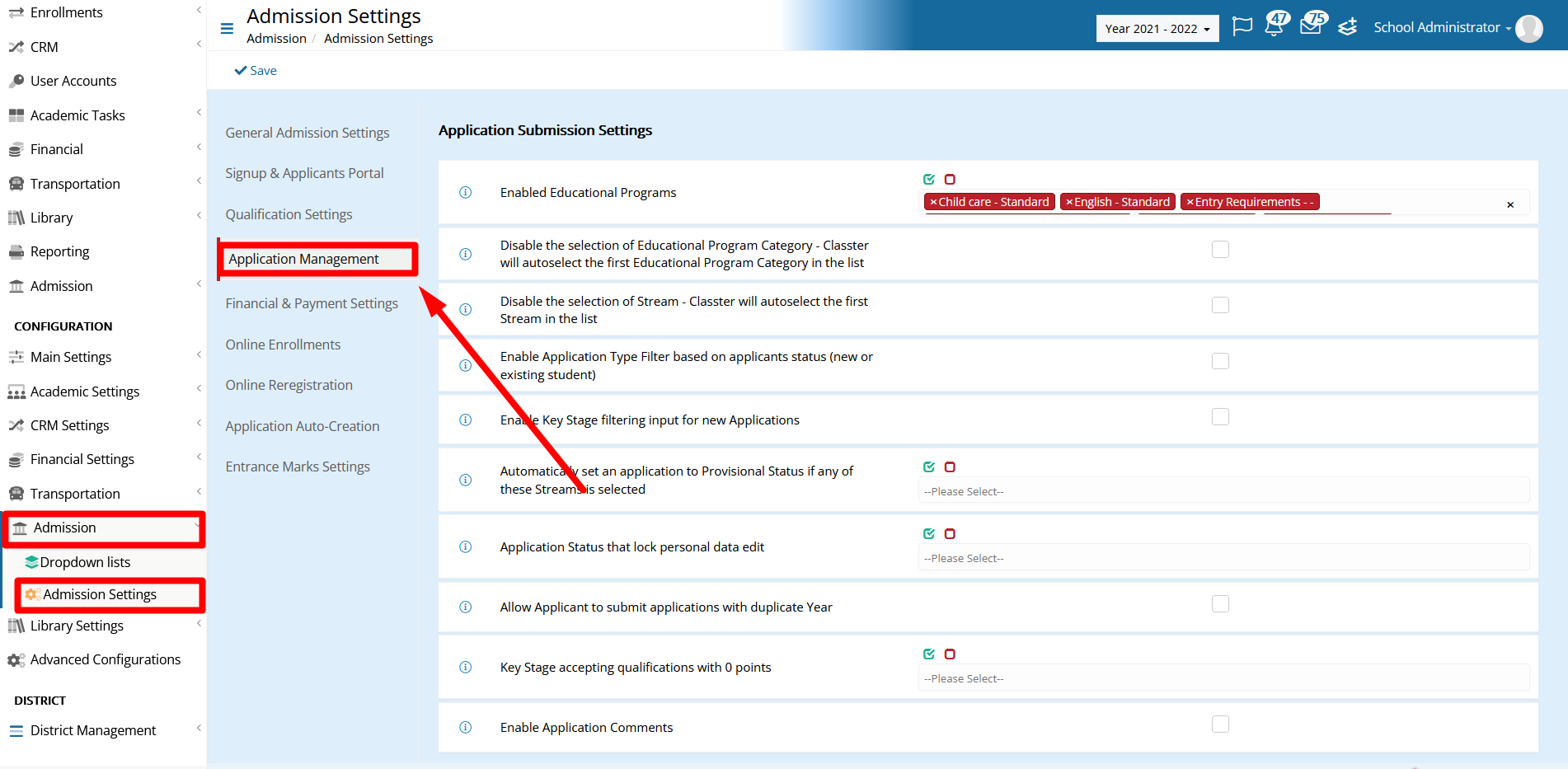 Figure 1
Here, in the Application Submission Notification Settings section, there are the "Employee Receiving New Application Notification" and "Email Address Receiving New Application Notification" settings. (Figure 2)

Figure 2
In the first setting, any of the organization's administrators or back-office employees can get selected to receive the notification.
In the second one, an email address can be filled in so that the notifications will be sent there.
Both settings can be active at the same time if needed. For more extensive descriptions of the settings, check out the Employee Receiving New Application Notification & E-mail Address Receiving New Application Notification Articles.
The e-mail sent uses an editable template. To edit this template, a user must go to Advanced Configurations > Templates & Menus > Templates Editing. The template is named "Application Submission Email Template For Officers". (Figure 3)

Figure 3
For more information on how to create or edit templates, check out the Templates & Menus | Advanced Configurations Manual, especially the section about Templates Editing.
Find more or post your questions on our Facebook Community Page. Also, watch our how-to videos on our YouTube channel.