Click on 'Create New' button and select the type of contact you want to create i.e., Institute's Employee, Company that is a student's payer, Institute's Supplier, other Institutes (e.g., state schools or competitors) or other Contacts (e.g., partners or general contacts) (Figure 251).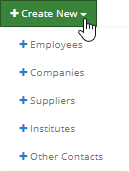 Figure 251
Register employee's basic data (Figure 252).
Note:
Fields with a red asterisk are mandatory
The 'Categories' field options are set by the admin. (follow the path Main Settings → Dropdown Lists → Type: Teachers → Dropdown Lists → Edit list)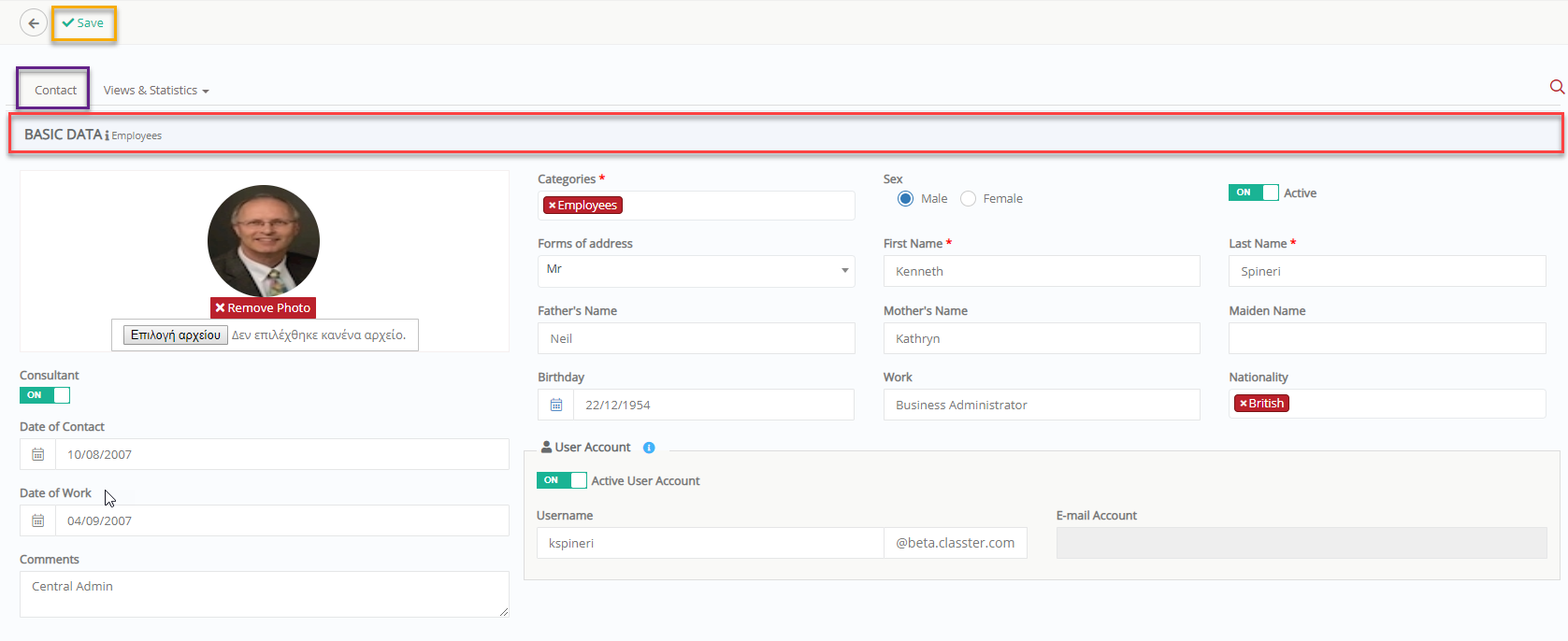 Figure 252
Register employee's contact such as address, phone numbers and email, and other data such as ID card, passport info and tax data (Figure 253).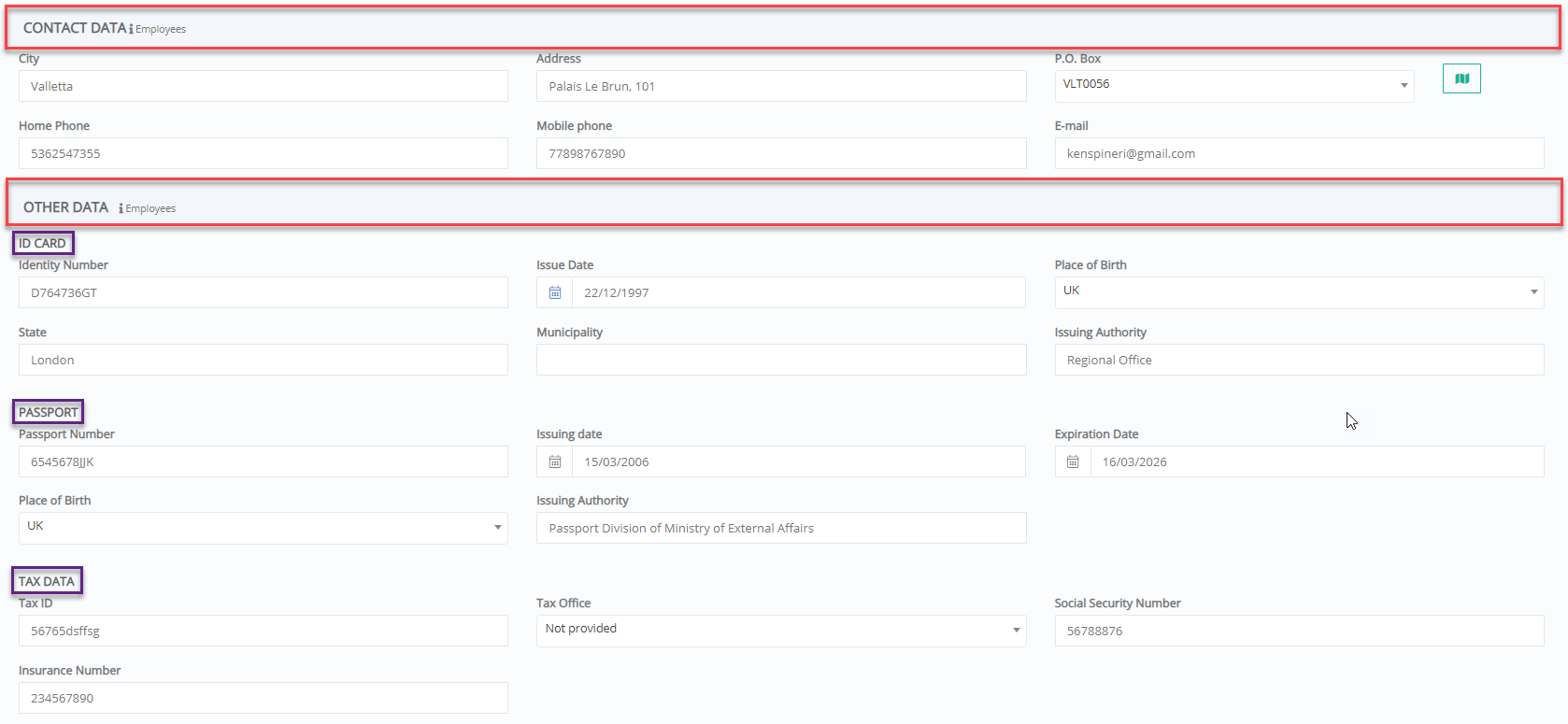 Figure 253
Note: Fields in Special Data area are available, only if set by the admin (Figure 254). (Check Endnote xv)

Figure 254
View
Use the Filters area to show specific types of employees or contacts e.g., Type: Employees, Category: Bus Drivers (Figure 255).
You can use the search tool to find a specific employee.
Use the buttons shown below to print or export the selected entries.

Figure 255
Edit
Use the 'Actions' menu to preview or edit the employee's data, send him/her an internal message, email, or SMS, and create or re-issue an employee's card or card management.
Delete
Select the entries you want to delete
Click on 'Actions' menu > Delete (Figure 256).

Figure 256
Click on 'Actions' menu you can also make card related actions or transfer employee to another institute unit (Figure 256a).

Figure 257