From the Timetable Scheduling and Calendar View windows, you can view, export and print timetable reports.
Click on the 'Reports' menu (Figure 71).

Figure 71
Select a report from the list.
Note: The reports available is subject to your configuration.
Use the report filters to make a specific selection (Figure 72).
Note: The filter options will depend on the report type selected from the list.
Click on the 'Preview Report' button to view the report or 'Export' to export the report to a preferred file format.

Figure 72
Use the report management buttons to print, download or rotate the report (Figure 73).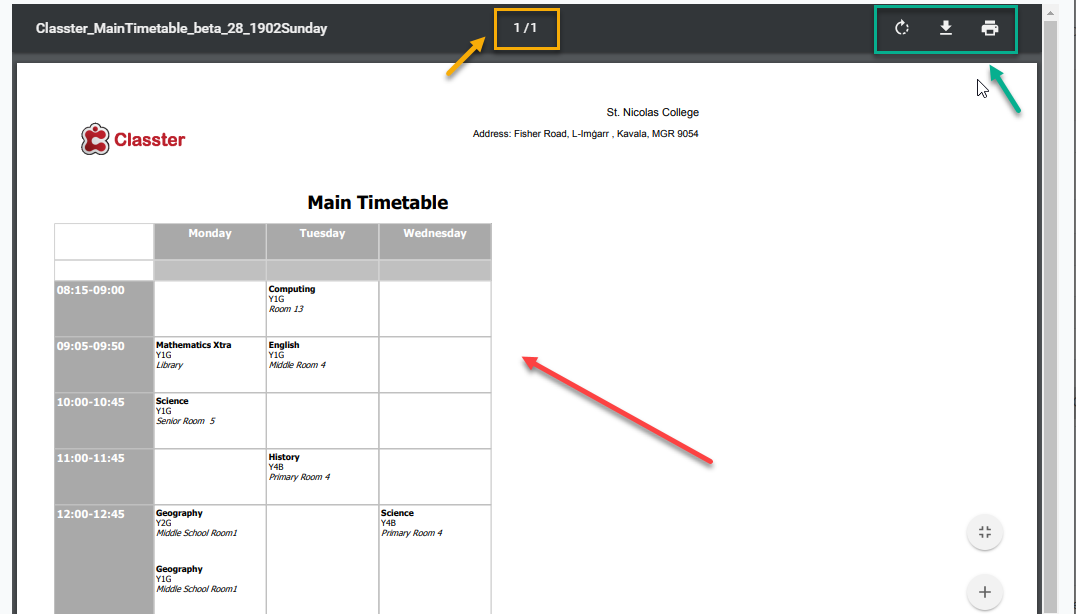 Figure 73