Sessions
The Layout is based on the settings in the classroom. This can be modified from the Sessions. For example, you can modify the layout to use the seating arrangement of the students.
Figure 19
Move the tiles around to save the new layout.
Figure 20
Teacher Portal
In My Groups (or My Classes), the teacher is also able to modify the class layout.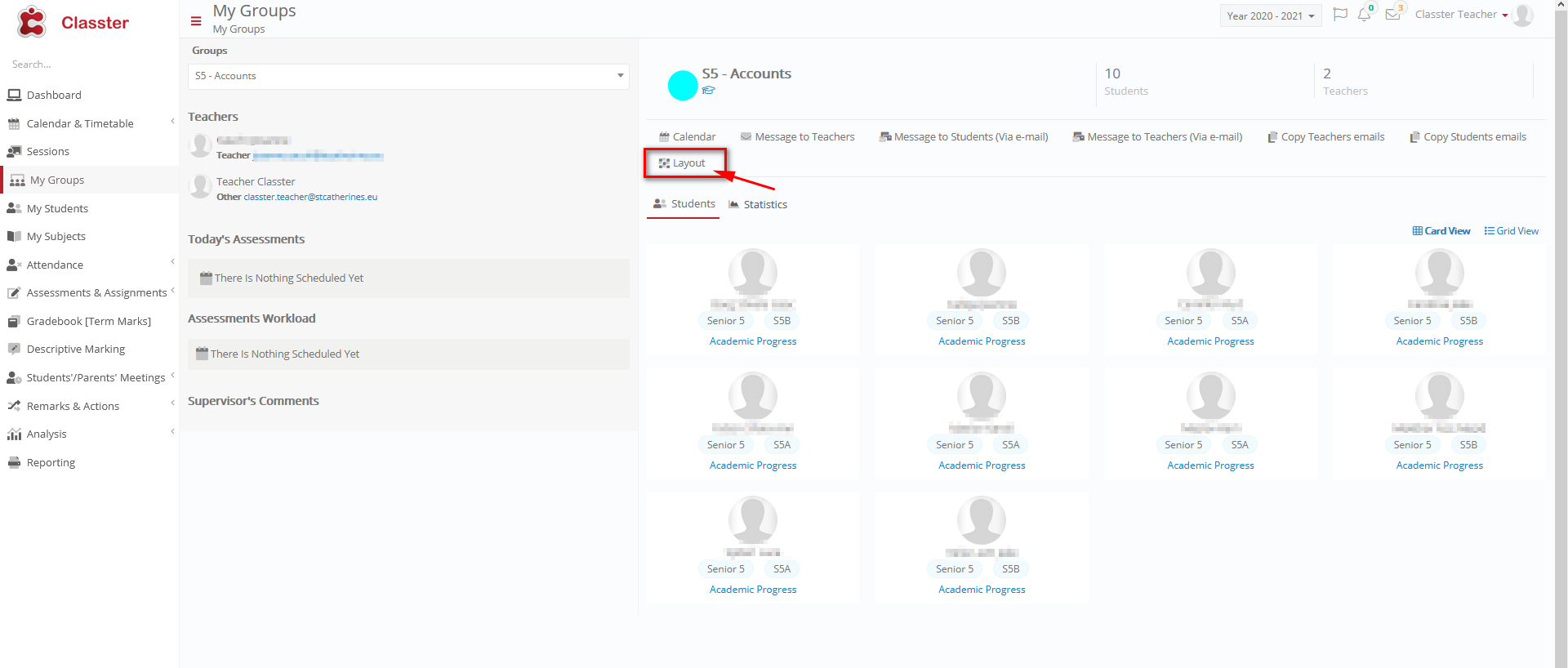 Figure 21
In the popup window, select the subject and classroom and click on the continue button (Figure 22).

Figure 22
Add a description, then select the number of columns to be used for the layout (Figure 23).
Drag and drop student cards from one position to their preferred position.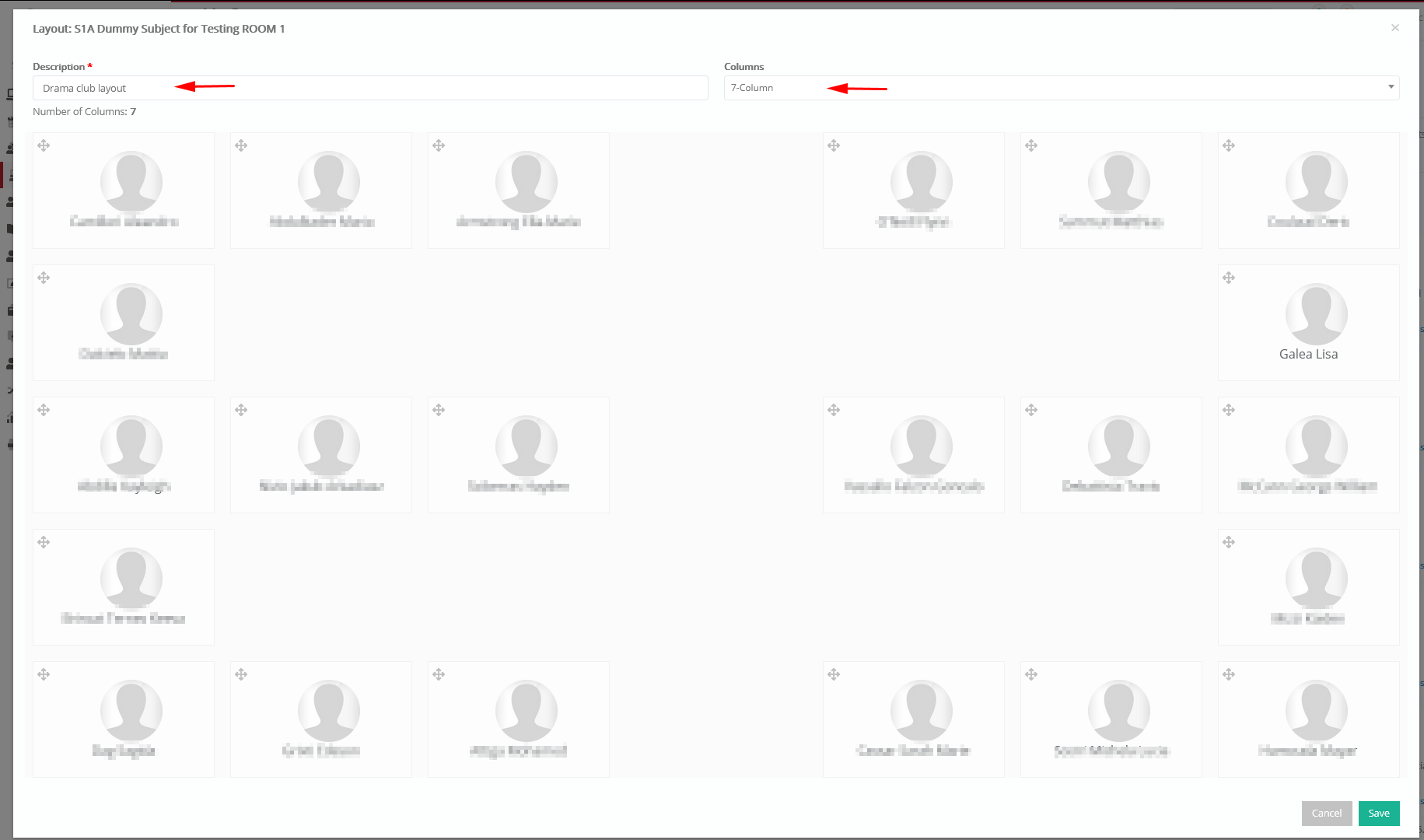 Figure 23