District Management / General Settings / Apprenticeships & Thesis / Basic Settings / Enable Cross Institute Thesis – Apprenticeship Management
Here you activate the possibility of creating apprenticeships in third companies. It is used in multi-company cases.
Note: The available companies that will appear in the list depend on the selected companies in the setting "Institutes activated for regional management of internships".
Example
Setting -> Active
The list "institute" appears where there are all available institutes where you can create a new apprenticeship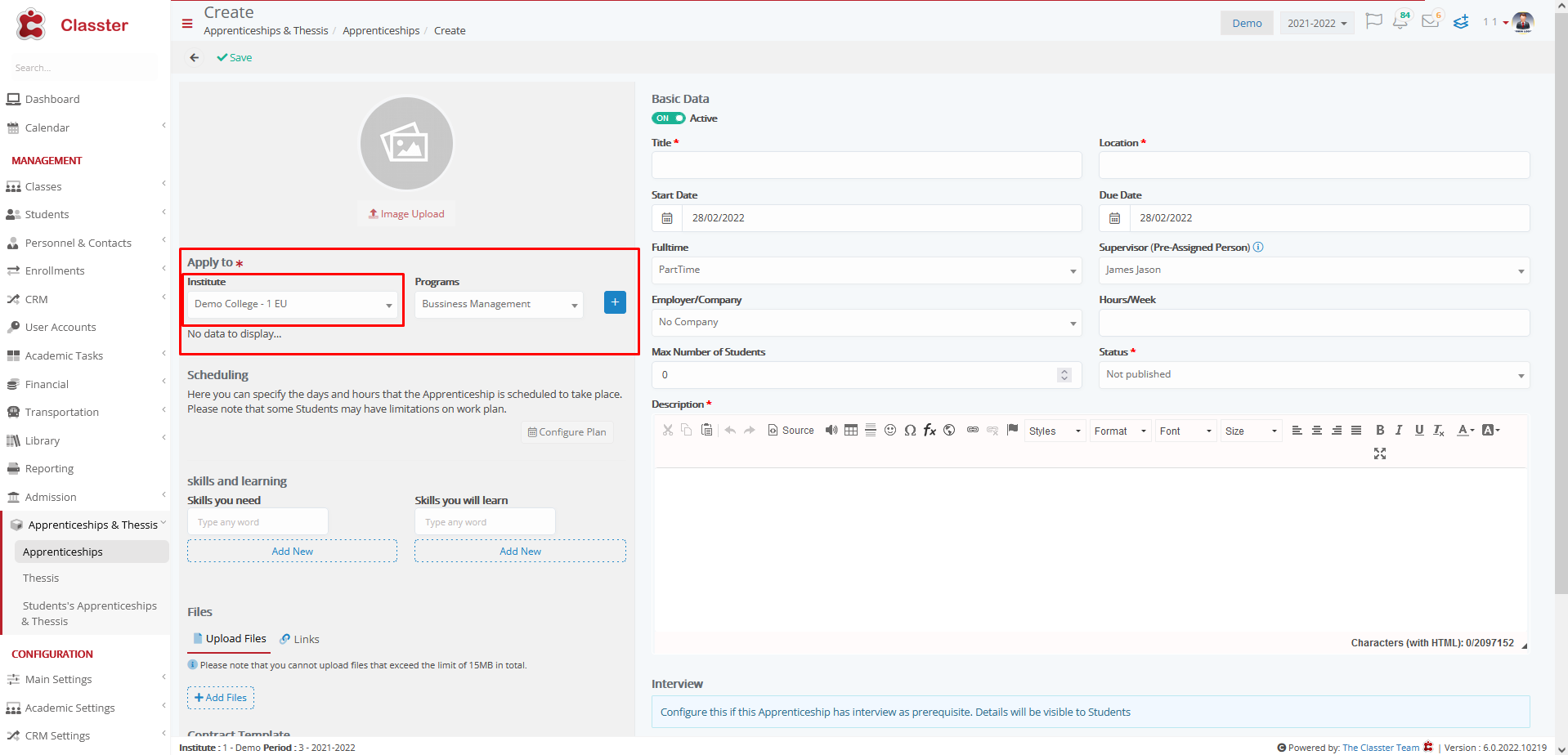 Setting -> Inactive
You can only create a new apprenticeship in the current institute you are connected to