Watch the How-to Video
---
Use this function to enroll various subjects to the group you have created. The subjects available will be the ones corresponding to the Year and Stream of the class.
Note: Go to the Groups or Subject (Configuration manual) ­­ to check out their Year and Stream. See screenshot below (Figure 259), (Figure 260).
Figure 259
Figure 260
Use the Enrollment Filters to select a Group (Figure 261).
Activate/Deactivate the subjects you want to enroll/disenroll from the selected class.
Note: The activated subjects, will be the ones available to choose from when enrolling class/subjects to teachers and students.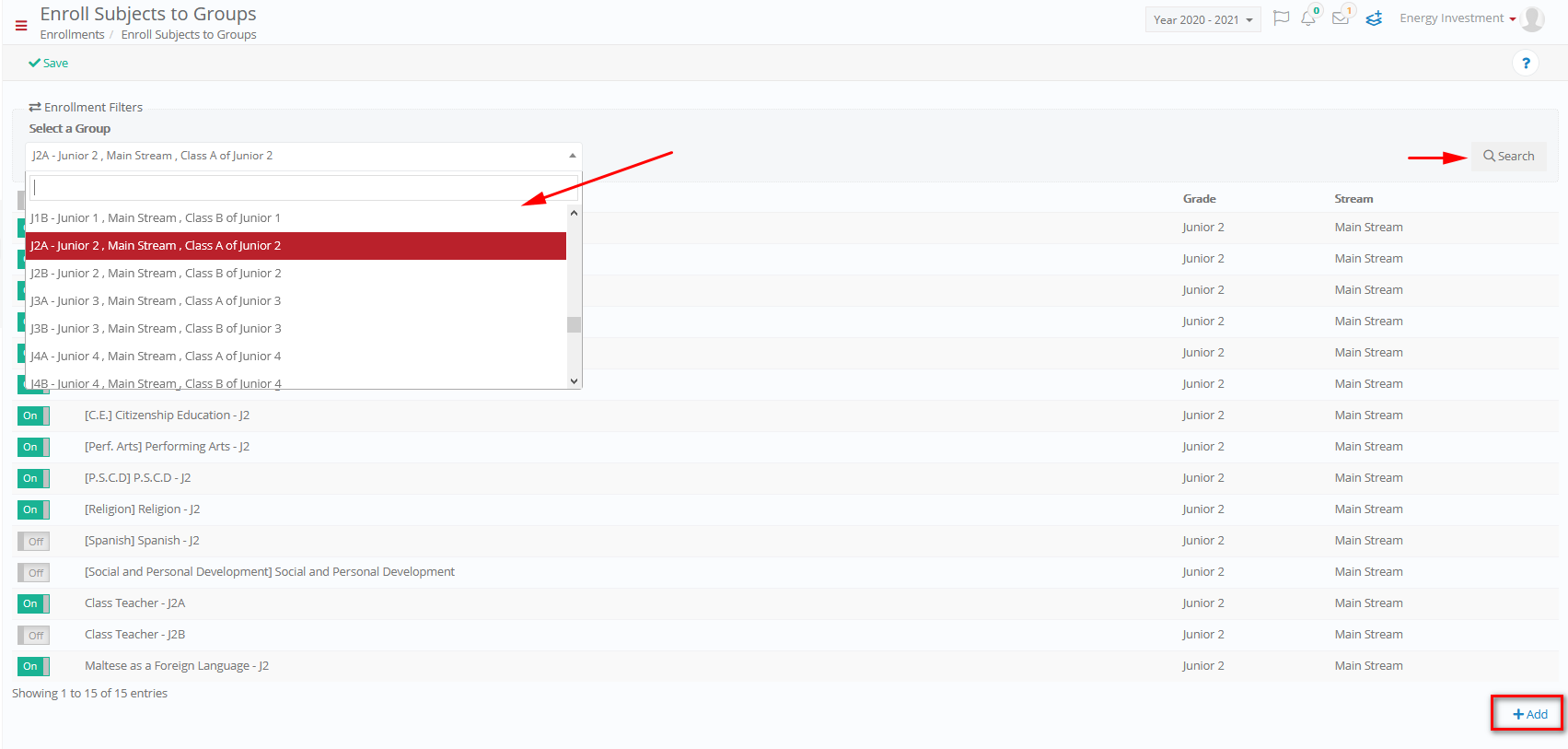 Figure 261
Note: You cannot deactivate a subject that is previously enrolled and is used by teachers or students (Figure 262).
Figure 262