Academic Settings / Marking Settings / General Settings / Marking / Marks Submission Calculation / Numerical term marking form: Override any decimals setting by using the General App setting for academic decimals
(Used in term marking form)
By enabling this setting any other settings about decimals in the scenarios will be overridden and the general academic setting for decimals will be used instead.
Example as Administrator
To see the Marking ranges and to create your own, you must go to Academic Settings / Marking Settings / Marking Ranges as shown below.
You can create a new one by clicking Create New button or edit an existing range by clicking on the range you want.
In our example the Marking Range 0-100 has 1 decimal and the Academic Decimals Setting has 4 decimal places.

Setting -> Active
The Final Overall Mark is stored with four decimal places as shown below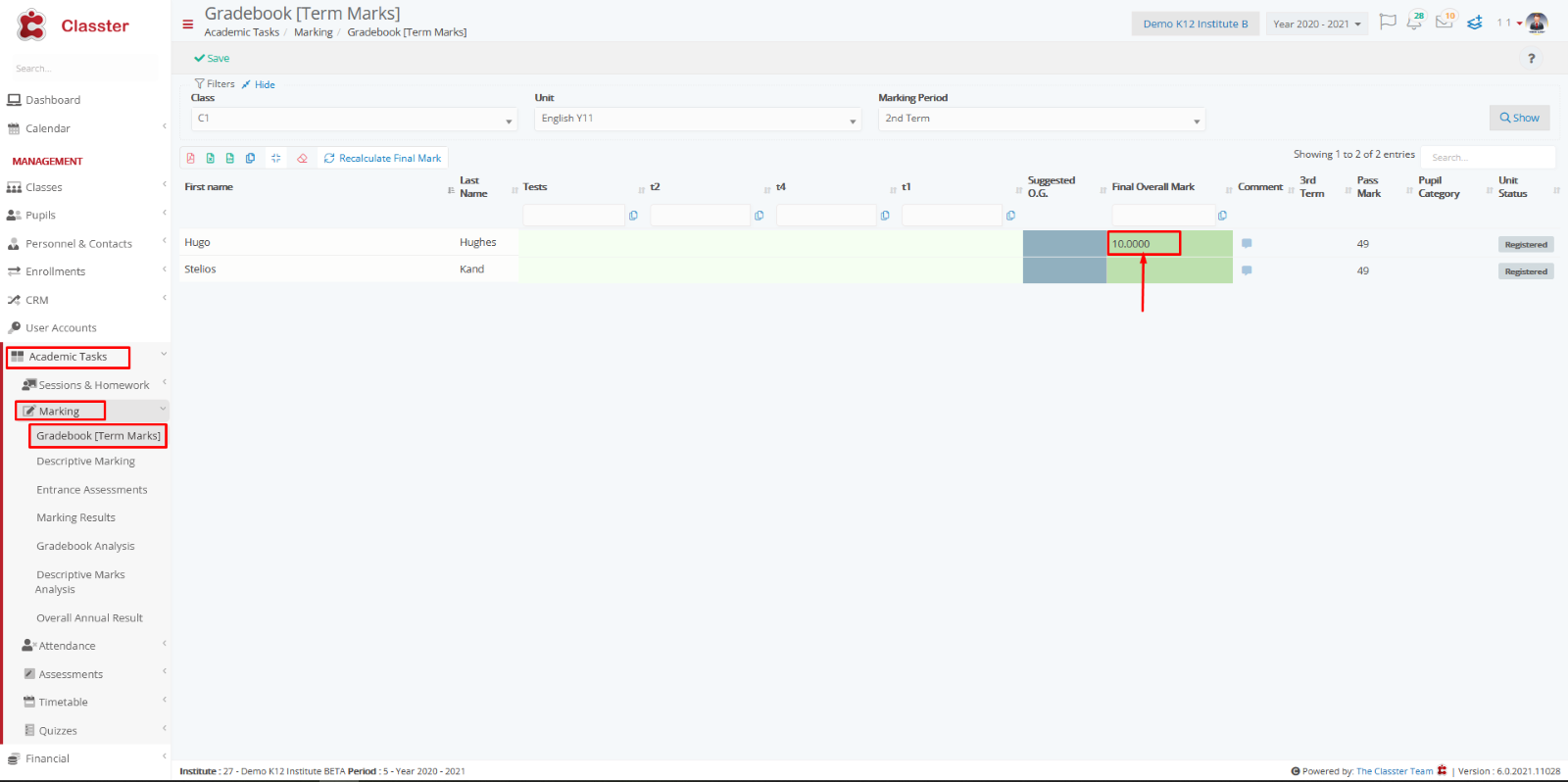 Setting -> Inactive
The Final Overall Mark is stored with one decimal because Marking Range is set to one decimal place