Classter enables its users to access some functionalities from the quick actions, instead of searching them in the Management menu. One of those functionalities is the creation of a CRM Action.
In order to do that, click the Quick Actions button and go to Actions Menu. (Figure 1)
Figure 1
Here you can see the Create Action button. When clicked, it will get you directly in the creation tab. (Figure 2)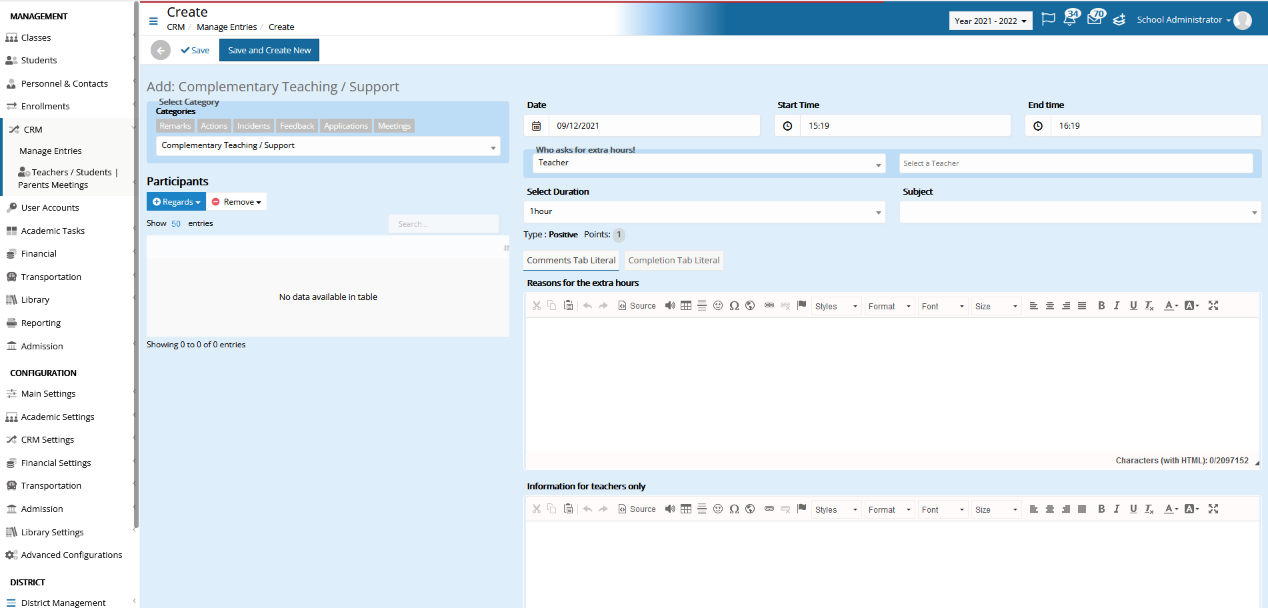 Figure 2
For more information on how to create a CRM Action, go to the How can I create a CRM Action? manual.
Find more or post your questions on our Facebook Community Page. Also, watch our how-to videos on our Youtube channel.