An arrangement parameter is directly connected to your educational institution's billing configuration. It mainly refers to the tuition fees your students pay, on a monthly or yearly basis. Classter enables you to view all your arrangements in a list. You may also see each arrangement plan per student.
To modify the settings for your arrangement packages in Classter, you must enter the Classter Portal as an Admin.
Let's see how it works.
From the configuration menu, click on Financial Settings → General Settings. (Figure 1)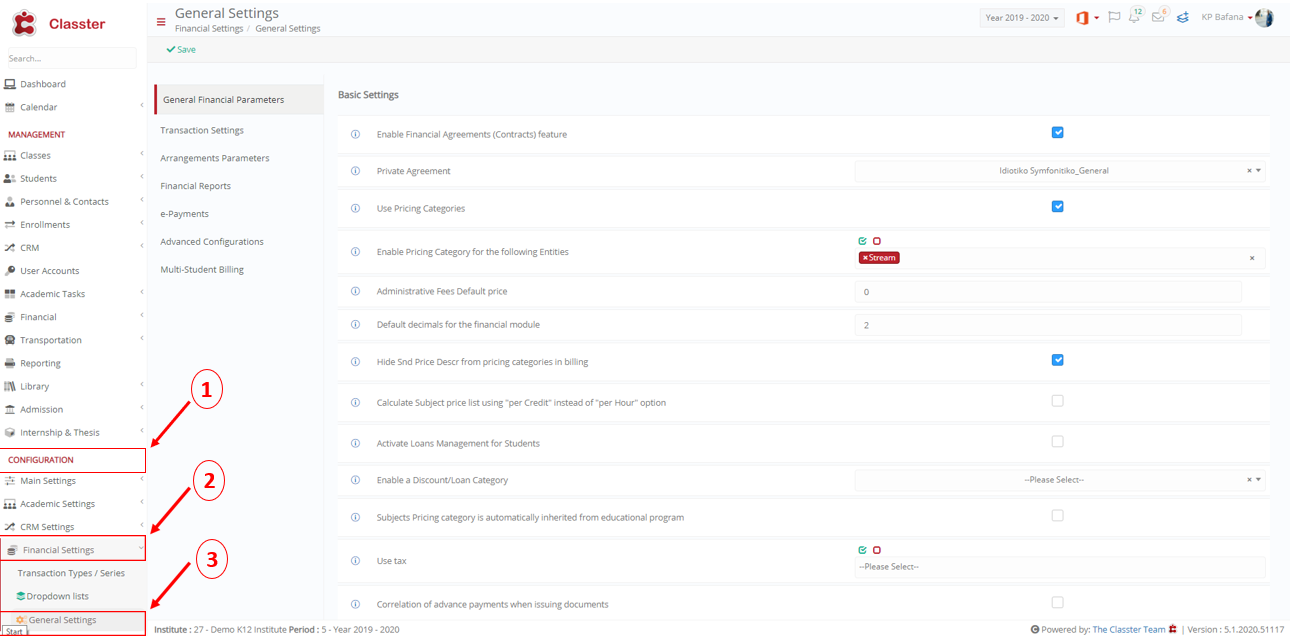 Figure 1
As you can see, in financial settings, you can manage your transactions, arrangements, reports and much more. When you want to specifically change your arrangement settings, on the general settings menu, click on Arrangements Parameters. (Figure 2)

Figure 2
Here you may find a list of settings related to your arrangements. For a detailed explanation of how each setting works, read this article.
Extra Tip: Don't forget to take a look at our Billing Module Manual to take advantage of all its capabilities.
---
Find more or post your questions on our Facebook Community Page. Also, watch our how-to videos on our Youtube channel.