Timetable
You can see groups, subjects or activities, days, hours, and rooms the teacher is enrolled in (Figure 245).
Figure 245
Select School e.g., Kindergarten school.
Select Category e.g. All.
Activate if you want to see Enable Service Enrollment (Activities).
Click on the Print button to Print the timetable report or export it to pdf, xlsx, docx, csv.
Click on or Print Timetable to print the entire timetable.
Personal Files & Links
You can add personal files or links of the teacher.
Click on the 'Add' button and select File or Link.
Add the file or link, select category, add a note, and save (Figure 246).
Figure 246
You can download, edit, or delete files using the relevant buttons (Figure 247).

Figure 247
Availability and Constraints
You can add and/or check teacher's availability (Figure 248).
Figure 248
Use the filters 'Valid For' and 'Availability Status' to show availability and constraints.
Use the search tool to find a specific entry among results.
Click on relevant buttons to edit or delete an availability entry.
Click on 'Add' button to add teacher's availability (Figure 249).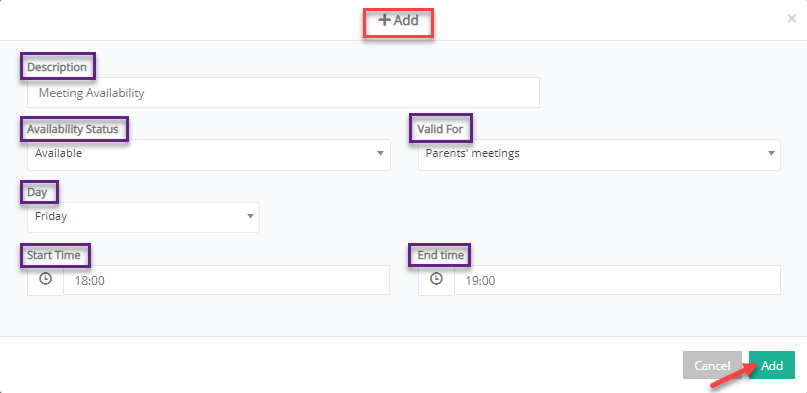 Figure 249
Messages
By clicking on Views & Statistics→Messages you will be taken to the Message Center to view messages (Figure 229a).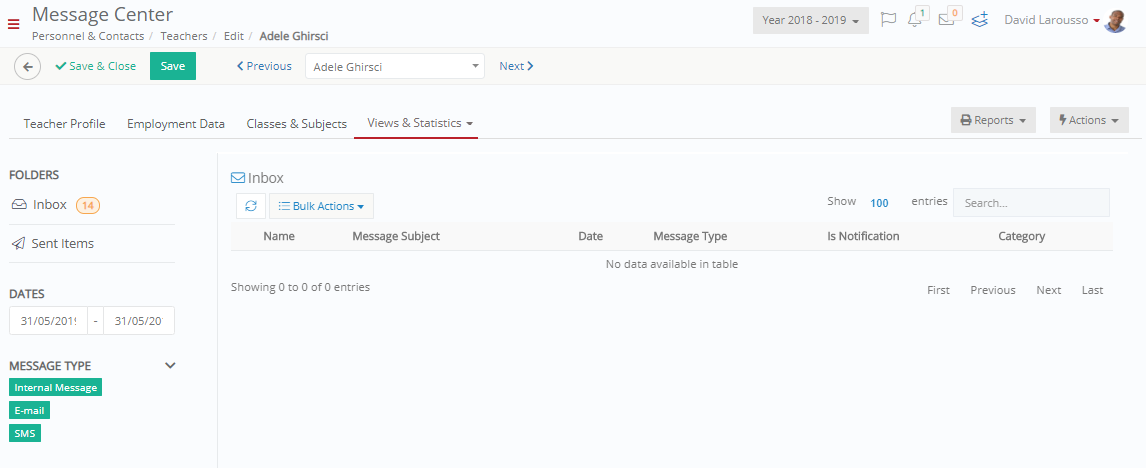 Figure 250