CRM Settings / General Settings / Students Position Calendar / Connection with Attendance / Attendance registration also updates the Student positioning calendar
If you enable this option, then Classter will automatically register a check in the classroom position for all Students that are registered as present in the attendance form.
Setting -> Active
In Attendance, unit Attendance if you change student's status Absence to Presence or Presence to Absence then Position Calendar will automatically change.
E.g.
Position Calendar was changed
Setting -> Inactive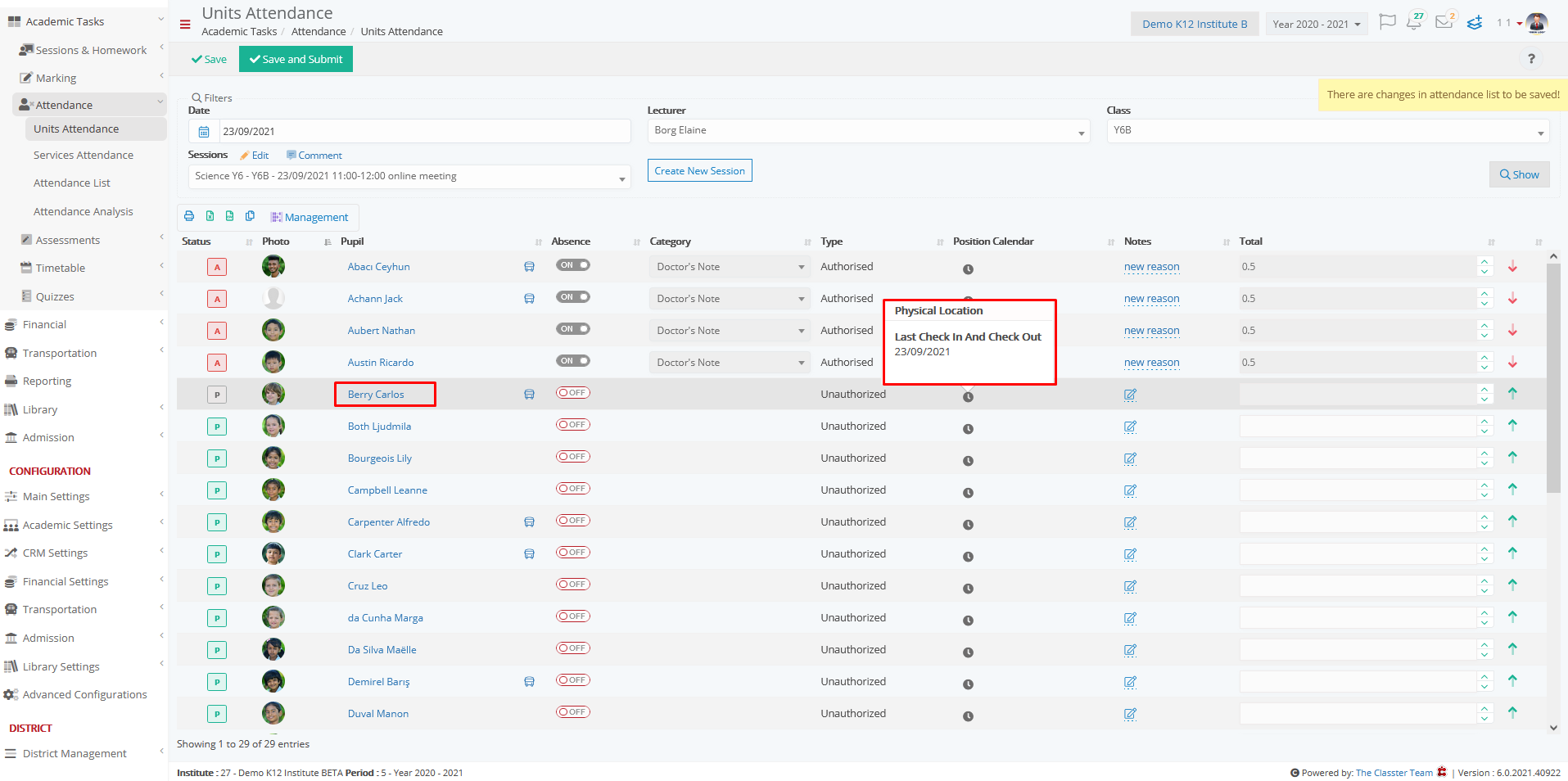 Position Calendar doesn't change