Unfortunately, no, at the moment you cannot define Global as your Default Language option when you edit terminology. The language selected is usually the official language of the user.
However, you can define the default language selected for all users when they log in. To find this setting, from the configuration menu, go to Main Settings → General Settings. (Figure 1)

Figure 1
In the settings window that appears, in the Basic Customization tab, you will find the setting "Default Language", where you can choose the default language for your users.
Additionally, you can disable any language that you don't want to be present for your institute using the setting "Hidden Portal Languages. (Figure 2)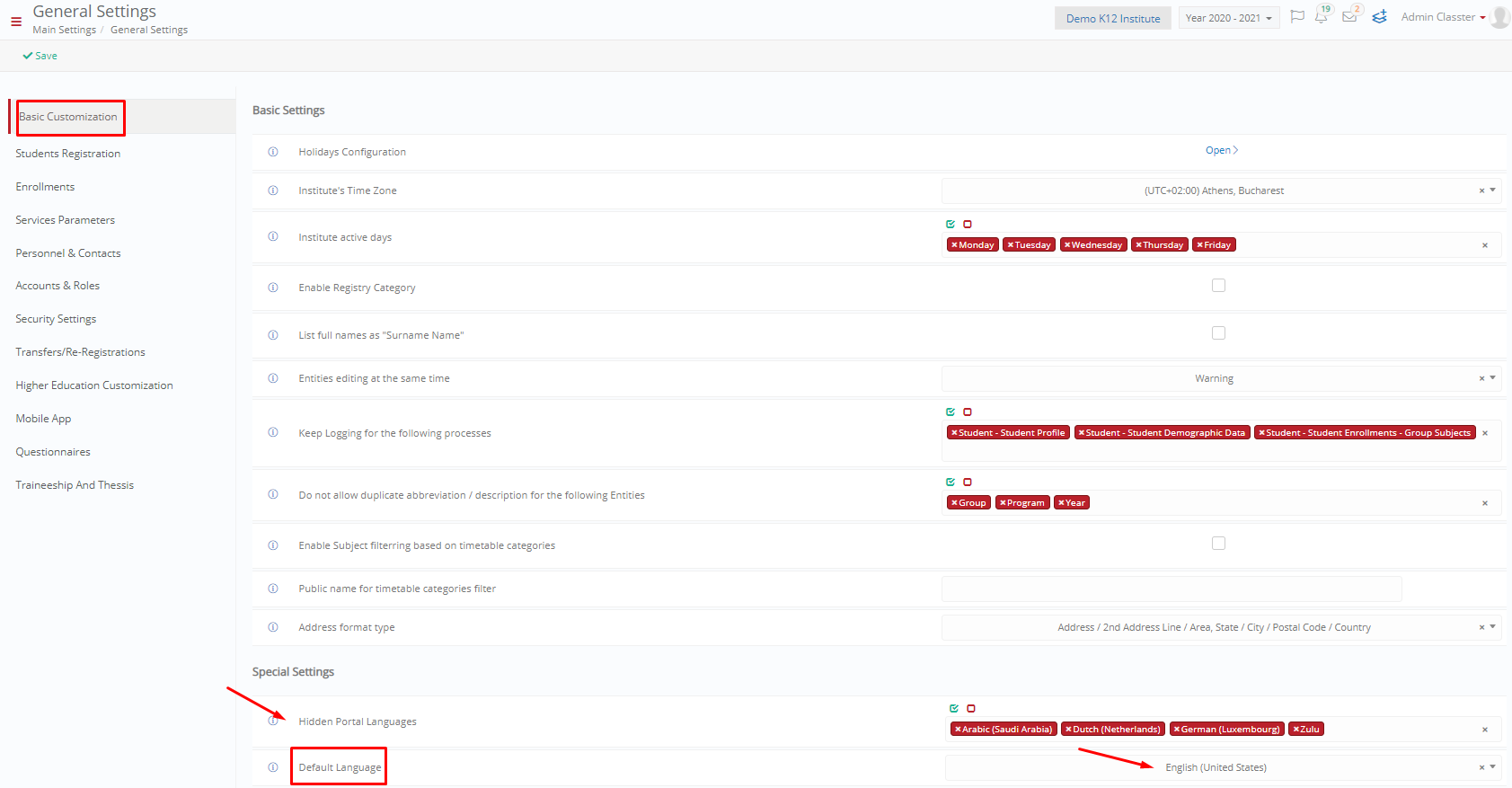 Figure 2
Extra Tip: Do not forget to take a look at our Core Module Manual: to take advantage of all its capabilities.
---
Find more or post your questions on our Facebook Community Page. Also, watch our how-to videos on our Youtube channel.