Main settings / General Settings / Student Form / Educational Program Parameters / Allow Student creation without educational program
If this setting is active, then Classter will allow end users to save Student without educational program.
Note that a Student with not educational program is not presented in the list of Students, because the student does not belong to an academic year. You can find the student only by searching the student using the quick search option by switching off the "Search only in this period" option. Students without an educational program appear with an exclamation mark next to them
Setting -> Active (Figure 1 , Figure 2)
You can create a student without adding an educational program
Figure 1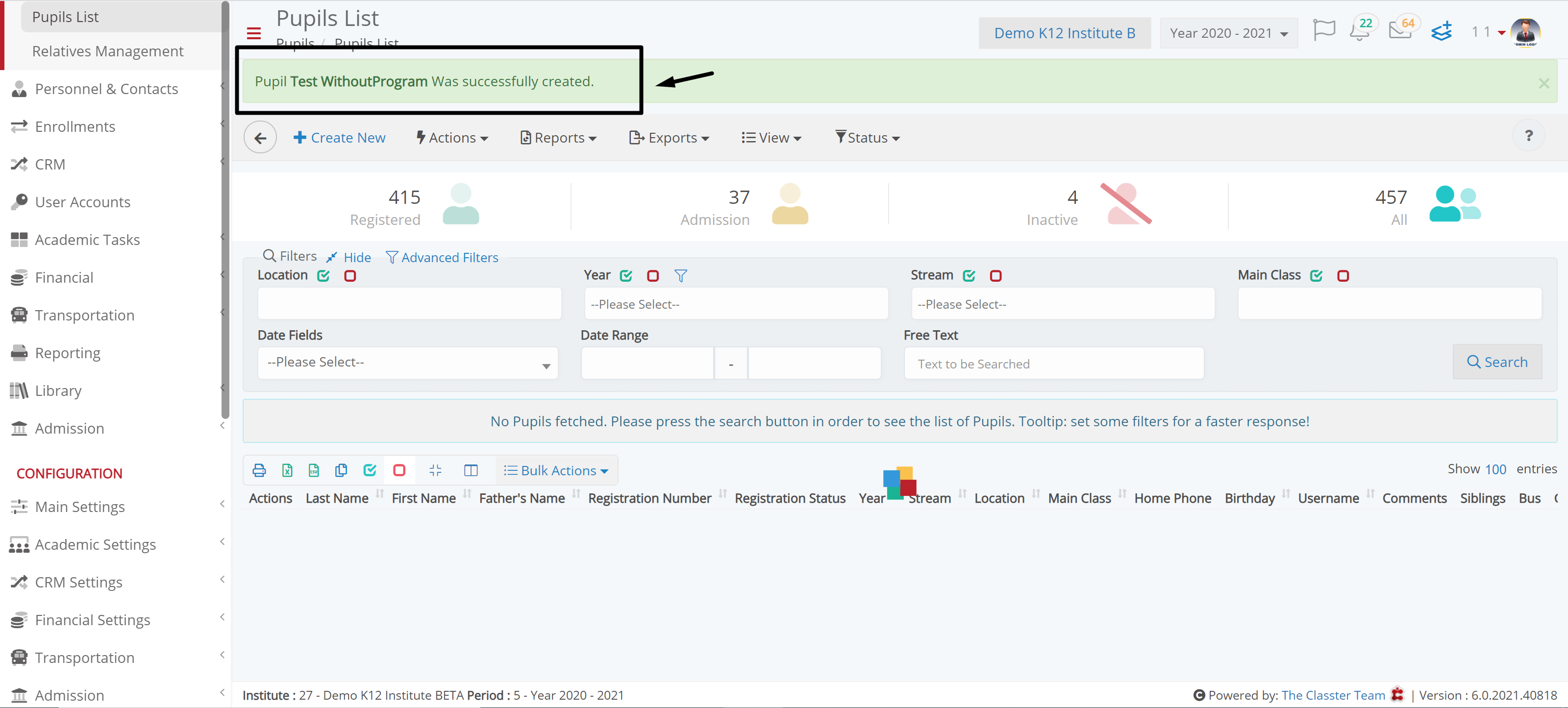 Figure 2
Setting -> Inactive (Figure 3 , Figure 4)
Whena user creates a student and tries to save him without adding an educational program, Classter will warn the user and not allow him to proceed ,unless he adds a program.
Figure 3
Figure 4