Main Settings / General Settings / Student Form / Units Enrollments / Allow users to remove Units from Student, even if there are registered marks or grades
Here we select if Classter will raise a warning or prohibit message to the end user, if the end user tries to remove an already marked Unit from the Student's list of enrolled Units. If you select here the option "Permitted", then Classter is not going to check if a Unit to be removed has any mark already entered in the current academic period.
Example
Setting -> Active -> Alert (Figure 1)
                                                                                                                              Figure 1
Setting -> Active -> Prohibited (Figure 2)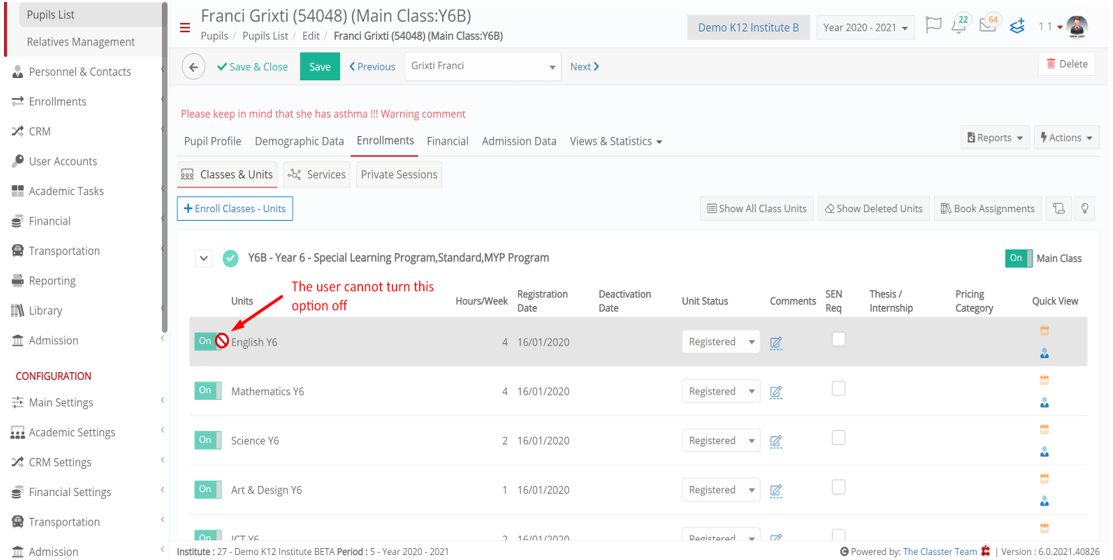 Figure 2
Setting -> Active -> Permitted
When permitted is selected, a unit can be removed even if there are marks or grades registered to it.