Admission / Admission Settings / Application Management / Application Acceptance & Rejection Settings / Email Template For Offer Acceptance by Applicant
You may define here the position acceptance offer email template used when Classter sends an initial acceptance email to an applicant.
Example
Setting -> Admission Acceptance Letter *
User clicks on Accept Offer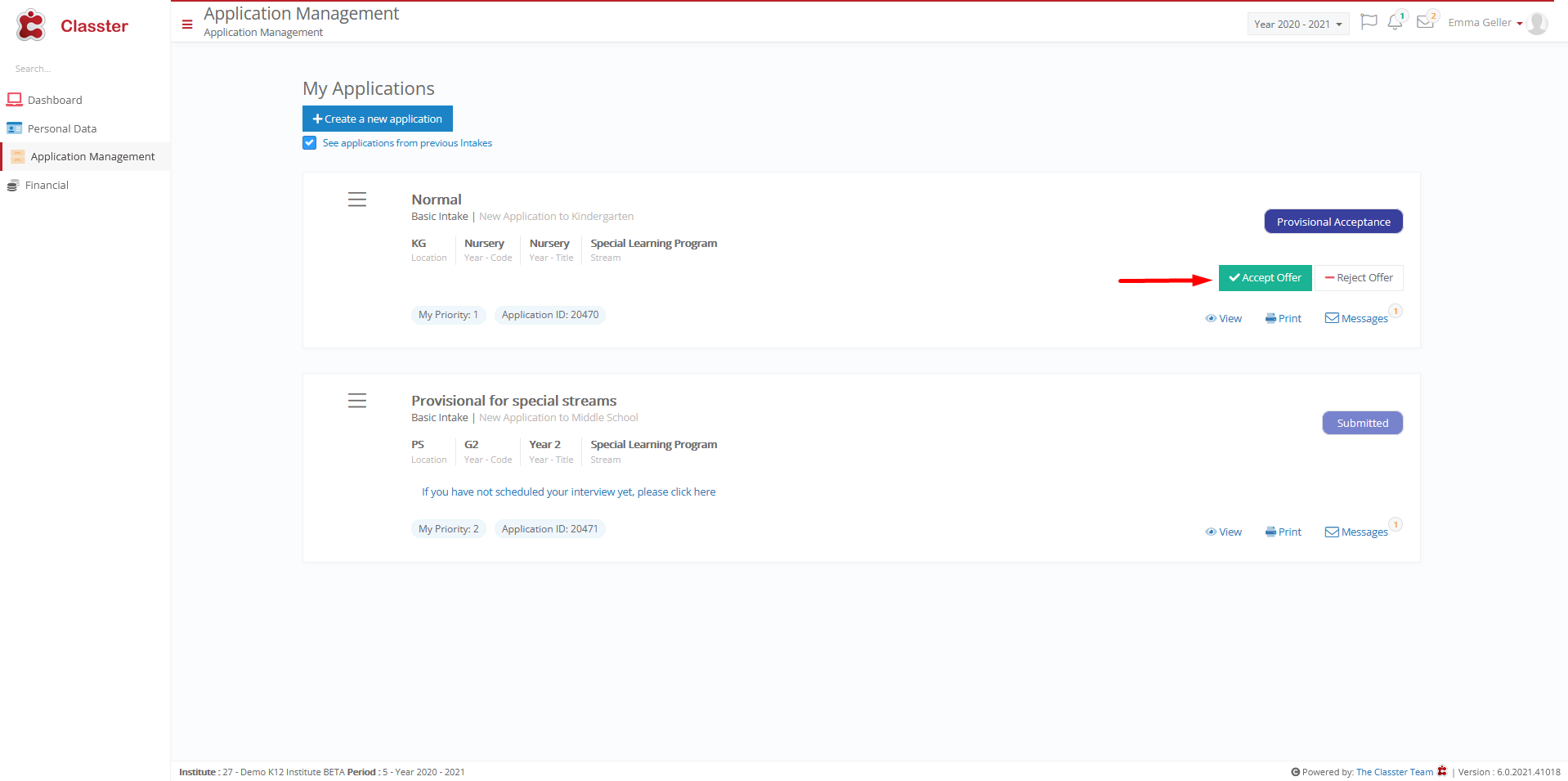 In the messages she has received a message accepting the application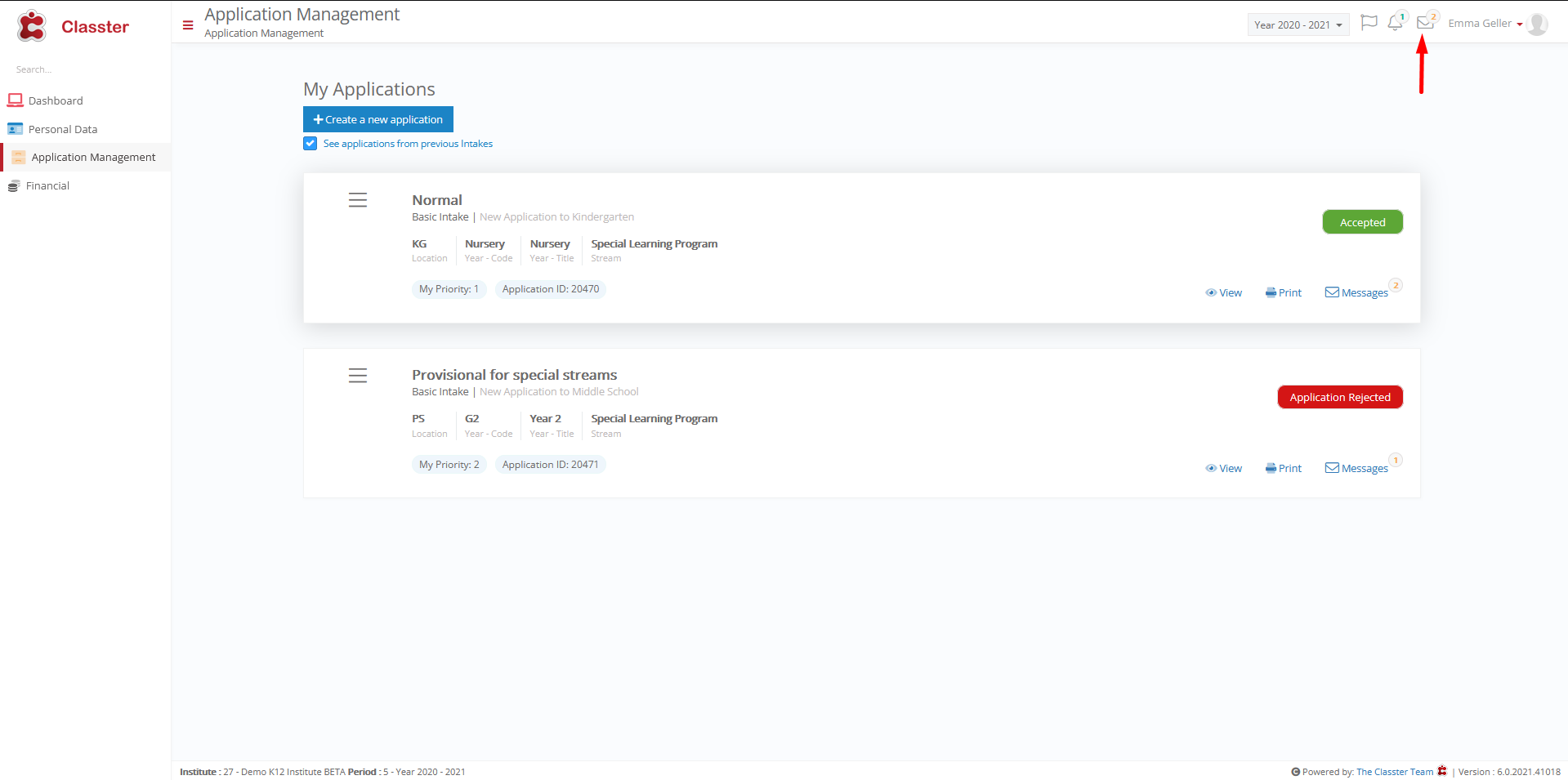 Note: *If you want to change email template, you must to go to Advance Configurations as shown below.
Click on Template Editing

From the shortcuts you can edit the existing, create a new based on existing, delete or copy to other institutes.
Locate the template you are looking for and then press edit